<![if !vml]>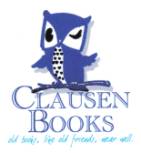 <![endif]>
Chronological History of the Bible - 17th Century
<![if !supportEmptyParas]> <![endif]>
| home | chronology page | 1651-1699 | updated 11/27/2014
---

1601 - 1660
1601 "Silver Type" Greek Testament
1602 The "Straf Mich Gott" Bible, published in Herborn, Germany by J. Piscator, so named by a passage in Mark 8, 12; used in many parts of reformed South Germany.
1602 Bishop's Bible in Black Letter folio edition...basis of 1611 KJV
1602 First Irish New Testament; Tiomna Nuadh ar Dtighearna agus ar Slanajghtheora Josa Criosd; translated by Huilliam O'Domhnuill (William Daniel), and published in Dublin and London by Atha Cliath. (worldcat, OCLC, cite both)
1607 First Diodati's Italian (Protestant) Bible
1609-10 First Catholic Old Testament printed in English at Douai. (The N.T. was printed at Rheims in 1582); also known as the Rosin Bible for the following: "Is there no rosin in Gilead? Is there no physician there?" – Jer. Viii. 22.; the same translation occurs in the Geneva version. Roman Catholic exiles from England during the reign of Queen Elizabeth prepared the Douai version. William Allen, a distinguished Roman Catholic dignitary under Queen Mary, is supposed to have been the chief translator, and would have been named Primate of England and Legate of Rome had the Spanish Armada succeeded in invading England. History shows otherwise, the Spanish Armada was soundly defeated.
1611 King James Bible (first issue of First Edition called great "He" Bible; second issue, great "She" Bible)
1612 Ainsworth's Booke of Psalmes
1618 Gustavus Adolphus Bible
1620 First Standard Welsh Bible
1620 After more than 65 days at sea aboard the Mayflower, the Pilgrims land on the North American continent and establish The Plymouth Colony; Harvard University owns a copy of the Geneva Bible brought to the New World by the first Pilgrims.
1624 Elzevir's First Greek Testament
1625 First Cambridge Greek Testament
1628 Geneva Triglot
1629 First Revised King James Bible printed at Cambridge; a small folio, printed in Roman Letter, distinguished by a fine copper-plate title page; carefully revised KJV, in which the inordinate use of italics was introduced.
1631 The Wicked Bible - printed in London by "Robert Barker and assigns of John Bill," in Octavo; Received it's name from the word "not" having been omitted from the Seventh Commandment (adultery); the mistake was discovered before the printing was finished, and copies exist both with and without the mistake. Many stories revolve around this edition regarding the number of copies still in existence, and most tend to embellish rather than clarify this famous mistake.
1632 Psalms in "Scots Metre"
1633 First complete King James Bible printed in Scotland; a Roman Letter octavo published in three editions of the same date, 1633.
1635 Second Douai Old Testament (double black line around each page)
1635 Thomas Buck and Roger Daniel of Cambridge print two quarto KJV editions, one in Black Letter the other in Roman.
1636 King James' Psalter
1637 The Religious Bible – "Because she hath been religious against me, saith the Lord." – Jer. iv. 17. The word religious instead of rebellious is found in this Edinburgh 8vo.
1637 First Staats-General Dutch Bible
1638 Cambridge folio edition of the KJV, by Thomas Buck and Roger Daniel, in clear but smaller Roman type, hand-ruled with red lines; text was carefully revised by Dr. Goad, Dr. Ward, Mr. Boyse, and Mr. Mead, with most of the mistakes of the 1611 KJV corrected. "It is probably the best edition of King James' Version ever published" according to J. R. Dore in Old Bibles, London, 1888, Second Edition.
1640 Bay Psalm Book. First book printed in U.S. (Massachusetts Bay Colony)
1642 First Complete Finnish Bible - a folio, two columns to a page, illustrated with artistic woodcuts, with the title pages in neat baroque style copper engravings; translated by a committee, directly from the original languages, and compared with Luther's translation.
1642 Folio edition of the King James Version published at Amsterdam by "Joost Broersz, dwelling in the Pijlsteegh, in the Druckerije." The first of many editions (Canne's Bibles) to originate from Amsterdam, with notes placed in order and/or a prologue written by John Canne, a prominent leader among the Brownists.
1643 Soldier's (Cromwell) Pocket Bible
1645 Le Jay's Paris Triglot
1648 First Rumanian New Testament
---
1653 First Septuagint Printed in England
1655 Caedmon's Paraphrase of Genesis
1655-7 Walton's London Polyglot
1659 First Gaelic Psalter
1661 Athias Hebrew Bible
1661 John Eliot's Indian New Testament [Wusku Wuttestamentum Nul] completed; (Cambridge) S. Green & M. Johnson. 4to; the first New Testament printed in America; the first bible translated into the "Algonkin" [Massachusetts or Mohican language] Indian language by the man known as "the Apostle to the Indians"
1661 Leusden's Hebrew Bible
1663 Mamusse Wuneetupanatamwe Up-Biblum God Naneeswe Nukkone Testament Kah Wonk Wusku Testament. (Cambridge) Samuel Green & Marmaduke Johnson; 4to; The First Bible printed in America. Eliot First Complete Indian Bible; A few, perhaps 20 copies, were issued with an extra title page in English and with extra leaves of dedication to Charles II. a copy sent to Charles II was received by the king "very gratiously."
1667 First French Port Royal Version
1671 Stjernhjelm's Polyglot Gospels
1675 First Oxford Greek Testament - edited by Dr. John Fell, Dean of Oxford.
1675 First Oxford King James Bible, issued in quarto, revised by Dr. John Fell, Dean of Oxford. The Apocrypha is printed in smaller type than the rest of the Bible.
1678 First Old Testament in Yiddish
1679 First Romansch Bible
1681 First Portuguese New Testament (O Novo Testamento : Isto he Todos os Sacro Sanctos Livros e Escritos Evangelicos e Apostolicos do Novo Concerto de noßo Fiel Senhor Salvador e Redemptor Iesu Christo), Translated by João Ferreira d'Almeida, but printed and published in Amsterdam, by Someren. (Britannica). Three copies listed in OCLC, all in Germany. (worldcat)
1685 The Finnish Bible, Second Edition. A publication undertaken by Bishop John Gezelius Sr. and completed by Rector Henrik Florinus. Smaller, so "that it could be carried along on all expeditions." Less impressive than the First Edition of 1642, and without illustrations. The language had been improved both in form and exactness of expression, so that it has been said of this edition "that very few countries possessed as good a version of the Bible at this time." (Bergroth, Suomen Kirkon Historia, I, page 394.)
1685 First Irish Old Testament is published in London.
1688 First Rumanian Bible
1690 First Complete Irish Bible
1691 Gaspar Karoli edition of the New Testament in Hungarian.
1696 First Tate & Brady Psalter
---

Continually revised, corrected and updated. Send all comments to bookmail@clausenbooks.com
home | chronology page | return to the top | 1661 | Gutenberg Bible Census | Copyright © 2012, Clausen Books