<![if !vml]>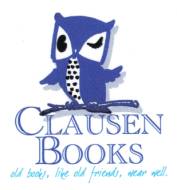 <![endif]>
Chronological History of the Bible -
15th Century - the Incunabula (the first 50 years of printing)
<![if !supportLineBreakNewLine]>
<![endif]>
| home | chronology page | updated 05/22/2017
---

1450 - 1455 The first book printed in the western world from movable type on a printing press, by Johannes Gutenberg in Mainz, Germany, in an edition of about 180 copies; It is the St. Jerome Vulgate, in Latin, (also known as the Gutenberg Bible) 42 lines to the page; 1,282 printed pages (641 leaves) in two volumes: the Old Testament (O.T.) and New Testament (N.T.), unpaginated, with no title page. Rubrication was by hand and the type was specifically designed to resemble a hand-written manuscript. Controversy existed up until the 1960's as to whether or not it was the first printed book, with some scholars believing that the crude Constance Missal was older. This view has been discredited by two distinguished German scholars and an American bibliographer, Allan H. Stevenson, who made his discovery in 1954 but didn't publish his findings until 1967. In any case, Gutenberg's Vulgate Bible is certainly the first complete book printed with movable type in a large quantity. Historians also disagreed as to whether Gutenberg actually invented movable type, with some Dutch scholars arguing that Gutenberg stole the idea and possibly the type from a Dutch craftsman. Five hundred and fifty years later it is a moot point, for it was Gutenberg and none other who caused a revolution in the production of books that has forever changed mankind. Forty-nine partial and/or complete copies exist today.
1457 First Latin Psalter (book of psalms), the first book to bear name of the printer (Fust & Schoeffer) & date of printing.
1460 The 36-line Bible, also known as the Bamberg Bible; (printed by Albrecht Pfister?). fewer copies exist than the Gutenberg.
1462 First dated Bible, and the first to have the name of the printer (Fust & Schoeffer), and place of printing. A large folio of 481 leaves, 48 lines to the page.
1466 First German Bible, printed by Johannes Mentelin in Strassburg, Germany; the first Bible printed in any modern language; folio, 406 leaves, double columns of 61 lines in black letter on heavy white paper; about fifteen copies are known to exist.
1467 First Bible printed in Roman type, by Adolph Rusch of Ingweiler, Germany (the Singular R-Printer) for Anton Koberger of Nuremberg. Historians theorize that Rusch at one time worked for Mentelin.
1468 Imitation of Christ by Thomas à Kempis is first printed at Augsburg by Gunther Zainer.
1468 Pope Gregory's Book of Job
1469 Cologne Bible, printed by Conrad Winters de Homborch, is the first Bible printed in Cologne, Germany, and probably the first printed in a monastery; consisting of 683 leaves- 347 in Part I, and 336 in Part II, 42 lines to the page, which measures 8 in. x 12 ¾ in.
1470 Eggensteyn German Bible
1471 First Italian Bible, translated from the vulgate by Benedictine monk Nicholas Malermi, and printed at Venice.
1471 First Bible printed in Rome (Sweynheym & Pannartz); second with a printed date (follows Malermi)
1471 French Printer and Engraver Nicolas Jenson prints his first Bible in Italian at Venice. Jenson is also known for having cut some of the most beautiful type the world has even known. He standardized his lettering, departing from the old style of the quill writer and the hand-written characters of the scribes.
1472-73 Constance Missal printed in Basel, Switzerland
1474 First French New Testament
1475 Biblia Latina was printed by Johann Sensenschmidt, the first printer in Nuremberg, Germany.
1475 First German Psalter
1475 First Bible printed by Koberger, perhaps the first Bible publisher (15 Latin Bibles in 25 years)
1475 Thomas Aquinas Gospels
1475 First Czech New Testament (Hus)
1476 Nicolas Jenson prints his first Bible in Latin, "a beautiful specimen of typography." It has been said that as an ink-maker, engraver and printer, Jenson "had no rival and left no successor." Jenson's second edition of the Latin Bible appeared in 1479.
1477 First Old Testament in Dutch
1478 First French Bible
1479 Biblia Latina cum glossa ordinaria Walfridi Strabonis printed in Strassburg, Germany.
1480 First Low German Bible
1481 First Psalter in Greek
1481 First Nicolai de Lyra Bible
1482-85 First Edition of the Pentateuch in Hebrew:  Pentateuchus Hebraicus cum punctis et cum Paraphrasi  Chaldaica et Commentario Rabbi Salomonis Jarchi;
1483 The Golden Legende, printed in English by "Wyllyam Caxton" contained a literal translation of a large portion of the Bible, including all of the Pentateuch, and much of the Gospels. In Genesis iii. 7, the word 'breeches" was first used here, and made its way seventy-five years later into the Geneva or "Breeches" Bible. See also the Jacques le Fevre d'Estaples Bible (in French) of 1530.
1486 Greek Liturgical Psalter
1486 First Bible with title page (Textus Biblie by Preuss of Strassburg)
1487 First Bible with mnemonic verses
1488 First complete Czech Bible (Hus)
1491        Johann Froben's  "Poor Man's Bible"; Biblia Integra: Summata: Distincta. Basel; first bible printed in octavo (8vo), and the first bible ever printed by Johann Froben.  The name stems from its small size, in comparison to all previously published bibles of the day.  It was easily transported, light weight, and probably because of its size it was less expensive, and more accessible to the common citizen.
1493   The so-called Malermi Bible is published, and is most noted for its numerous woodcuts.
---
 continuously revised, corrected and updated.    |  send me your comments and questions   Copyright © 2017, Clausen Books